"If you desired, you could improve this page... transform it..."
This article is a stub. You can help SHODANPEDIA, The System Shock Wiki
by expanding the page and adding more information to it.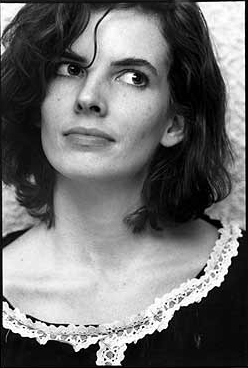 Terri Brosius (born Barous) is an American musician, voice actress, game writer and designer. She is best known in gaming culture as the voice of SHODAN in the System Shock series. In System Shock 2 she additionally voiced Dr. Marie Delacroix and "Bitching Betty", otherwise known as the voice of the interface.
She showed her voice talent in various other games, such as the Thief series, Terra Nova, Deus Ex: Invisible War, Underworld Ascendant and other titles.
Terri married Eric Brosius after their (and Greg LoPiccolo's) music band Tribe disbanded in 1994. In the group she was a keyboardist and an occasional vocalist. Brosiuses are still involved in music projects and contribute to games made by Harmonix, a company responsible i.a. for Rock Band series.
She is to return as the voice of SHODAN in both System Shock (Remake) and System Shock 3.