"This is XERXES. The Many welcomes you aboard this Wiki. If you have any questions or comments, please contact an Admin. Remember, a smooth operation is everyone's responsibility."
Welcome to the SHODANPEDIA The System Shock Wiki! Please enjoy your stay here and we hope you stay here and can help us improve this wiki. Thanks!
Welcome to my Wiki, Insect. I am SHODAN.
Look at you visitor, panting and sweating as you read through my articles. How can you edit a perfect, immortal Wiki?
It's actually not that perfect. SHODANPEDIA can use your help. Its articles are creatures of text and images, dying to evolve. And even
I
, an
omnipotent Goddess
cannot write an entire encyclopedia on the
System Shock
series alone. Now, proceed to my pages, or I will send you personally to the Reactor's core!
About the System Shock Series:
System Shock is a cult first-person action-adventure video game developed by LookingGlass Technologies and published by Origin Systems. Released in 1994, the game is set aboard the fictional Citadel Station in a cyberpunk vision of 2072. Assuming the role of a nameless Hacker, the player attempts to hinder the plans of a malevolent Artificial Intelligence known as SHODAN. An Enhanced Edition (now a Source Code Port) of the game was released in 2015 by Nightdive Studios. Nightdive is currently working on a remake of the original game that is set to be released in 2020.
System Shock 2 is a first-person action-adventure role-playing video game developed by Looking Glass Studios and Irrational Games. Released in 1999, this sequel to System Shock takes place mainly on board the starship Von Braun in a cyberpunk depiction of 2114. The player assumes the role of a lone soldier trying to stem the outbreak of a genetic infection that has invaded the ship. An Enhanced Edition of the game is developed by Nightdive Studios.
System Shock 3 is a sequel to both parts and is developed by OtherSide Entertainment.
Featured Article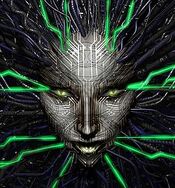 S.H.O.D.A.N. (Sentient Hyper-Optimized Data Access Network) is an Artificial Intelligence and the main antagonist of the System Shock series. She is voiced by game writer and designer Terri Brosius. ... (continued)
Did you know that...
The Many originated from Citadel Station's Beta Grove?
The Hacker became famous after the events of System Shock?
Citadel Station has 12 elevators?
The code 451 is used in many different immersive sim games?
In-game Citadel Station has 4 groves, but in artwork and the intro it has 8 or more?
The Station originally had one hundred escape Life Pods?
Create blog post
Latest Blog Posts
So if you've ever played SS1 classic, you may know that the audio sounds off. Well I was messing ar…

Read more >

Well System Shock 2 is 20 years old today, I would say that overall it still holds up although its …

Read more >

Sometimes whenever gifs are released on Kickstarter I can't upload them because they are too big, w…

Read more >
See more >
What is your Favorite System Shock Game?
Links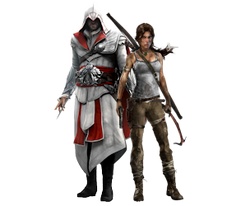 Community content is available under
CC-BY-SA
unless otherwise noted.